F

rom Where I Am CD Release Concert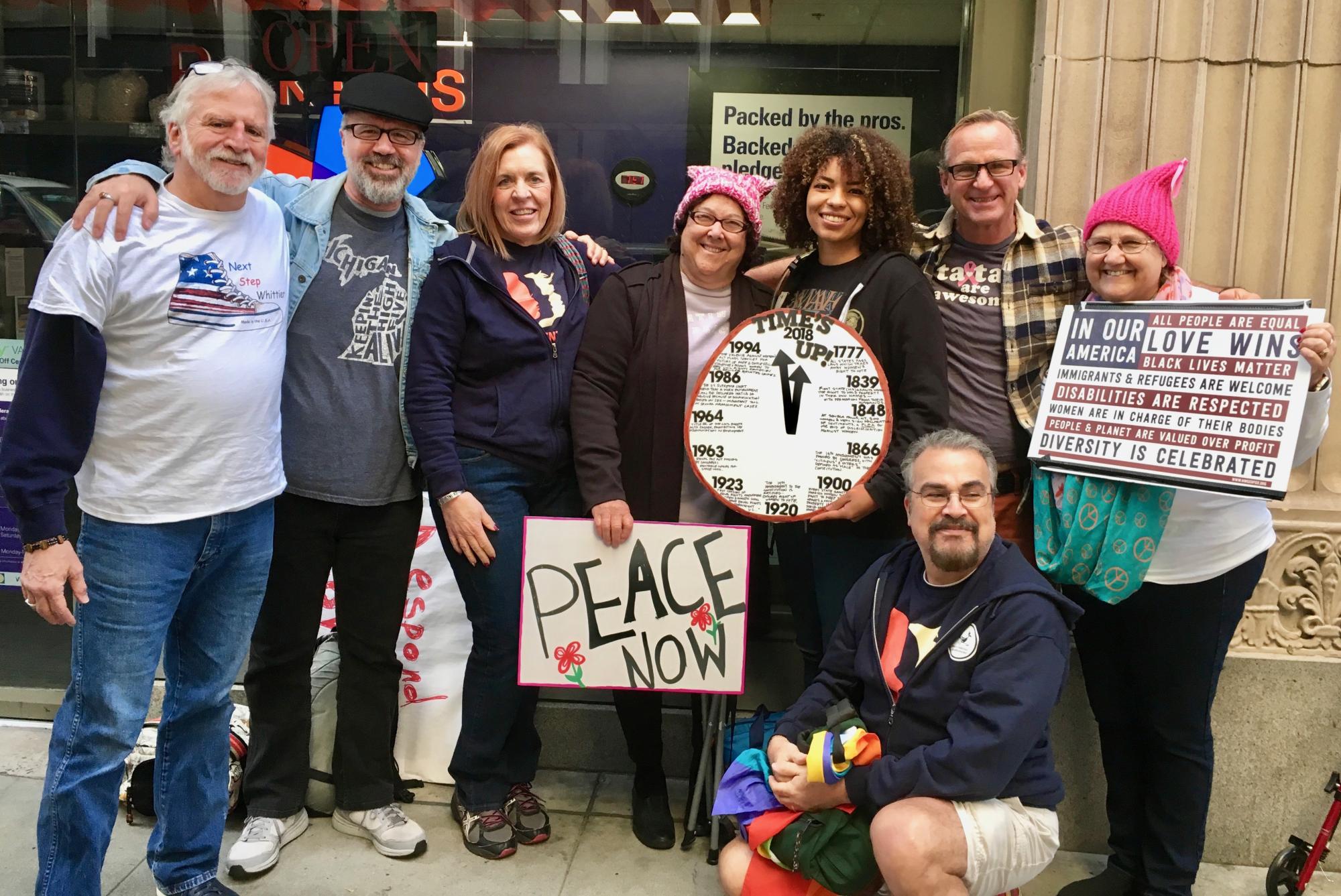 WOMEN'S MARCH 2018: I find it a strange dichotomy that a day of inspirational feminine strength, unity and empowermment can be viewed by our administration as an accomplishment of the first twelve months of the current POTUS. It wasn't, I was there. But you didn't have to be there to know what it was. This was a day of love. So I'll stop myself from freaking out about the plight of the country and continue sharing love & gratitude through music. Let's be the change we'd like to see in the world. With that said, here are a couple of pics of friends from a very memorable day.
HAVE YOU EVER FELT SO GOOD YOU THOUGHT YOU WERE READY TO LEAVE THIS PLANET?

That all your dreams & desires had come true and there was nothing more you felt you needed from this current existence.

I guess I'm building this up but that's what it felt like to finally finish my CD, FROM WHERE I AM and perform the songs live with a band, backup singers, lights and a crowd of well-wishers.

It's that feeling that all is right in the world, aligned with the Source. September 9th 2017 will go down in history for me as the most memorable night of 2017. Getting to that point was such amazing journey and then to have Jimmy Zavala of Jimmy Z and the Z Tribe on stage with me & my friends, Margaret Owens and Kelly Corsino, was such an incredible feeling of support. That and to perform at HARMONY CENTER FOR SPIRITUAL LIVING in Whittier on the platform where I started my Spiritual journey. I was home.

That night there was no war, no pain, no politics, no partisan, only love. That's the place I want to be at all times.
Save the Date!!!
Sat., April 14th @ 3:30 PM
I'm so excited to be sharing my music with 3 other talented artists for the Living Beyond Limits Center for Spiritual Living's annual fundraiser. This is a great evening of awesome music & good food, including dinner, drinks & dessert. I've been to this event before simply as a spectator & had so much fun. It's a nice comfortable atmosphere & I met several really great people.
$35 Tickets includes dinner, drinks,
dessert & entertainment.
To purchase tickets call 310-927-7114
or buy online by clicking
the "Buy Tickets" button below.

Click on the poster to view the event on Facebook.